modulyss digital platform

After en extensive and international research into the target groups through the creation of a new customer journeys. We discovered that the digital touchpoints of modulyss weren't peforming as expected. A new digital platform project was defined based on in-depth user research and future business needs.
Project role:
Creative/UX Director (involved in every phase of the project)
Project tasks:
User Journeys, User Research, Interaction Design, Wireframing, Visual Design
During the analyse phase we took a deep look at the existing digital platform. A good look at the existing flow of the visitors on the platform and the competitors.

During this phase, we carried out the research. We spoke with 25 people worldwide; every interview lasted about 60 to 90 minutes, providing us with an extensive background into their expectations and (unmet) needs.
Based on all findings we created the UX strategy & principles for the digital platform.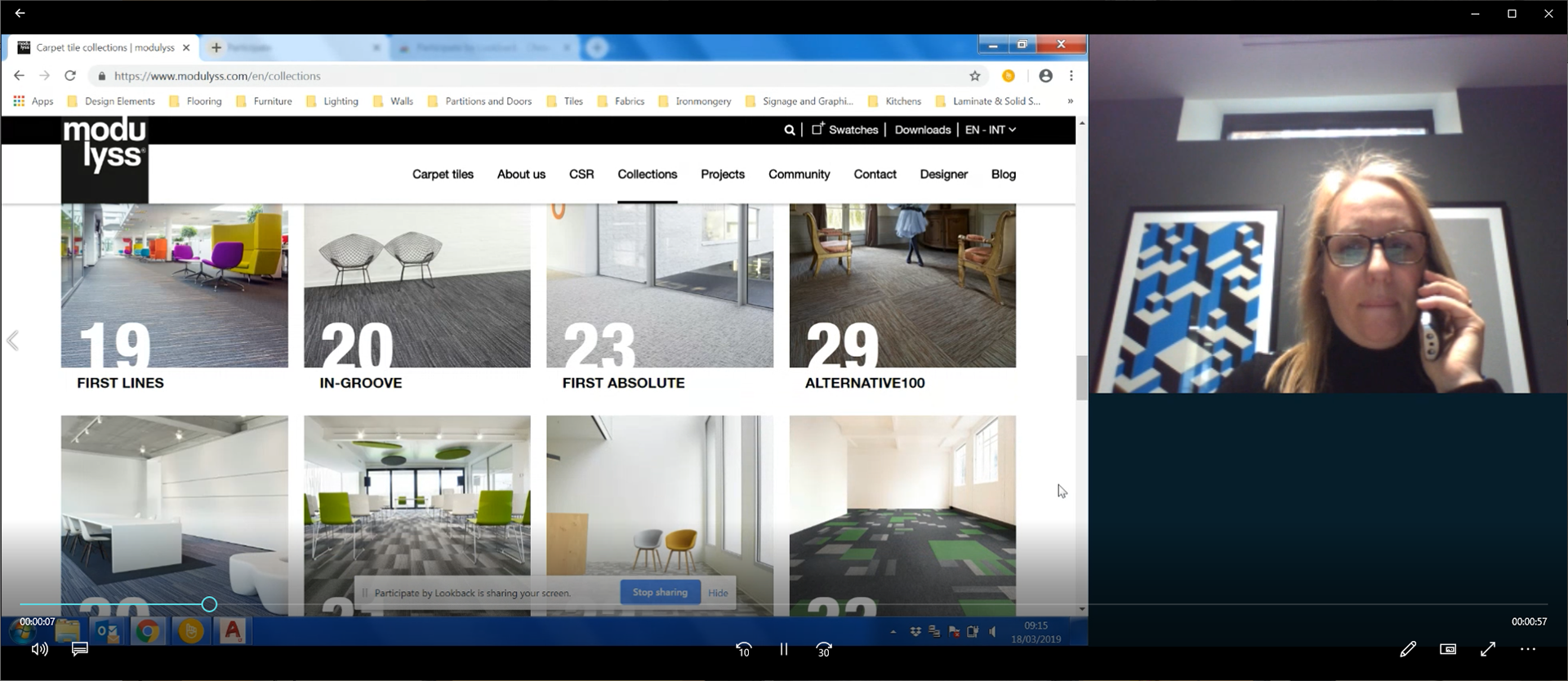 During the concept phase, we worked off the UX strategy & principles from the Research & Strategy phase the create the whole experience.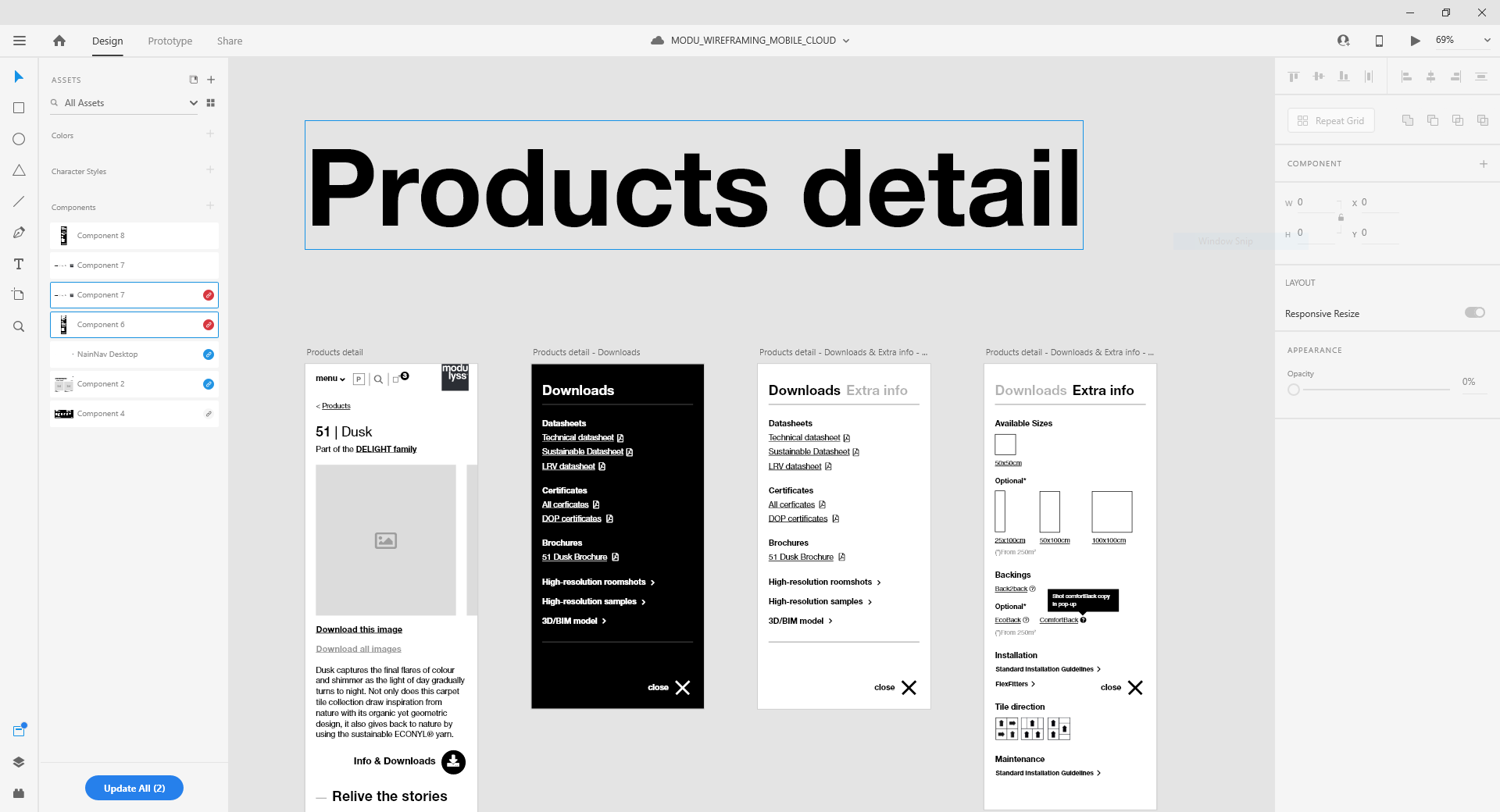 A reshaped product page with all elemtents right at your disposal when you enter the page. All documentation and extra information was hidden in a floating action button so it can be accessed from wherever on the page, this was done because we wante enough visual impact so pages could be quite lenghty.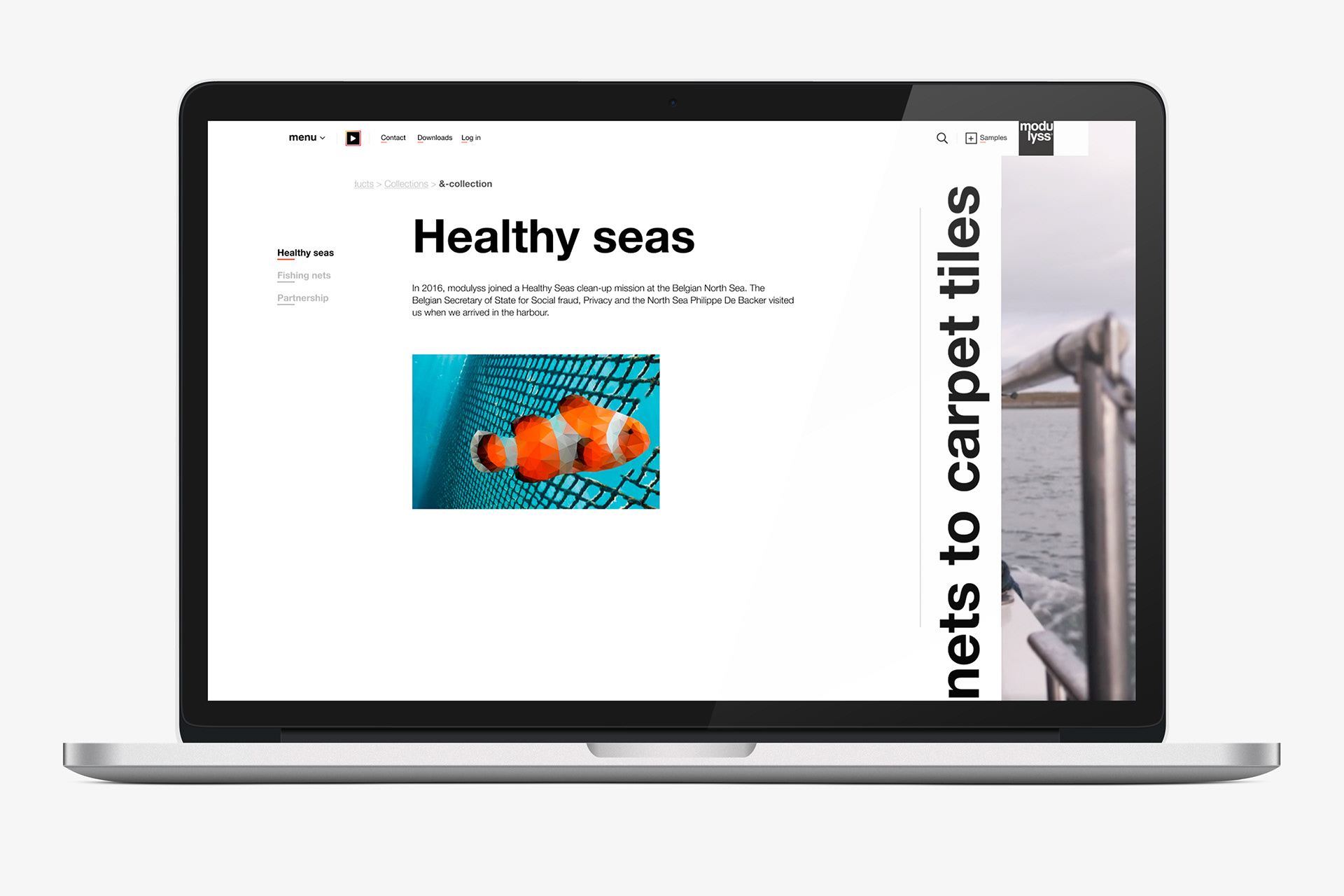 Documeting the interactions